UpStage and Cyberformance #1
Helen Varley Jamieson

& Vicki Smith
9

J

u

n

e

2

0

2

1

◊

U

K

T

I

M

E

:

9

:

0

0

◊

L

O

C

A

T

I

O

N

:

U

p

S

t

a

g

e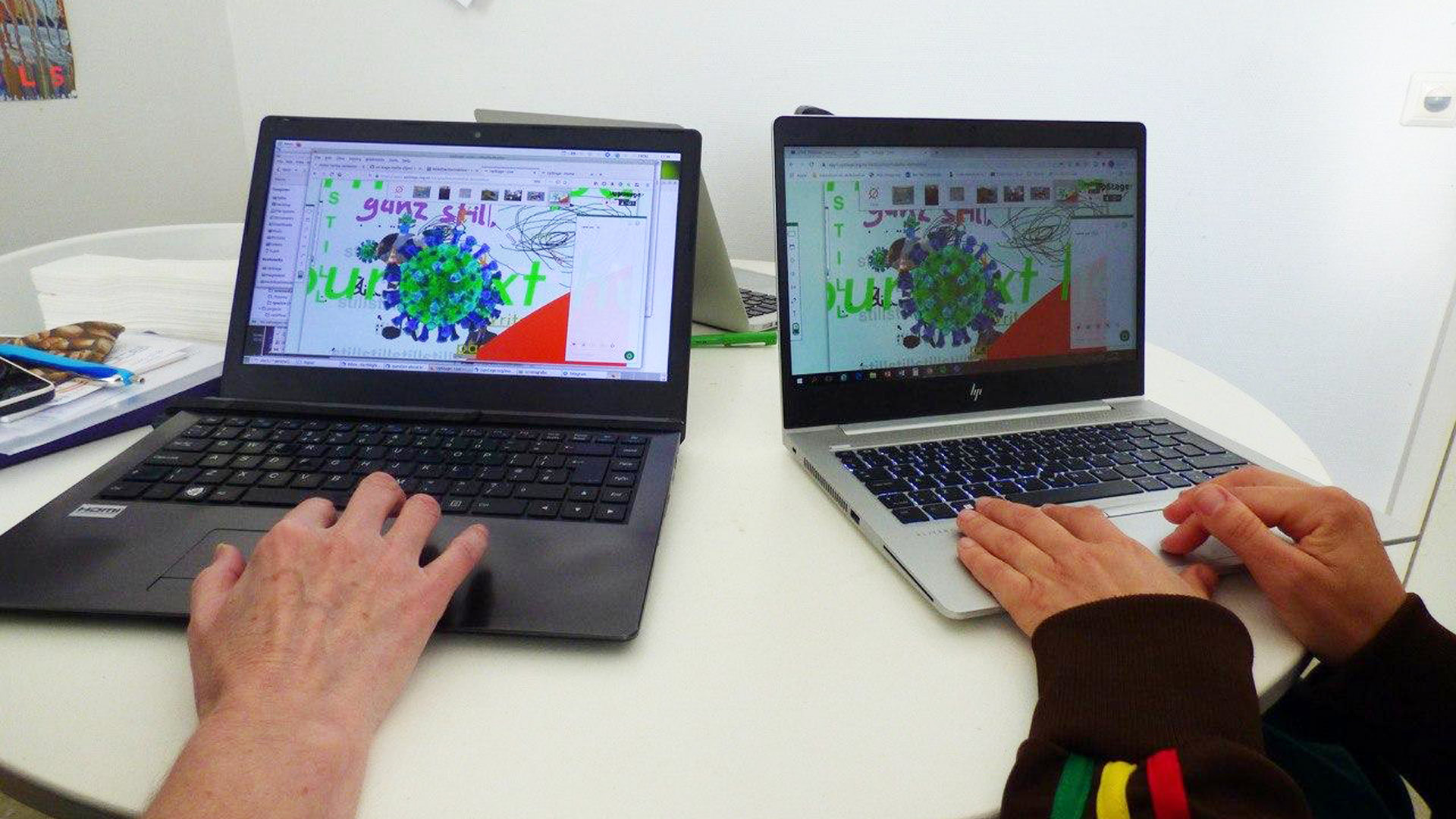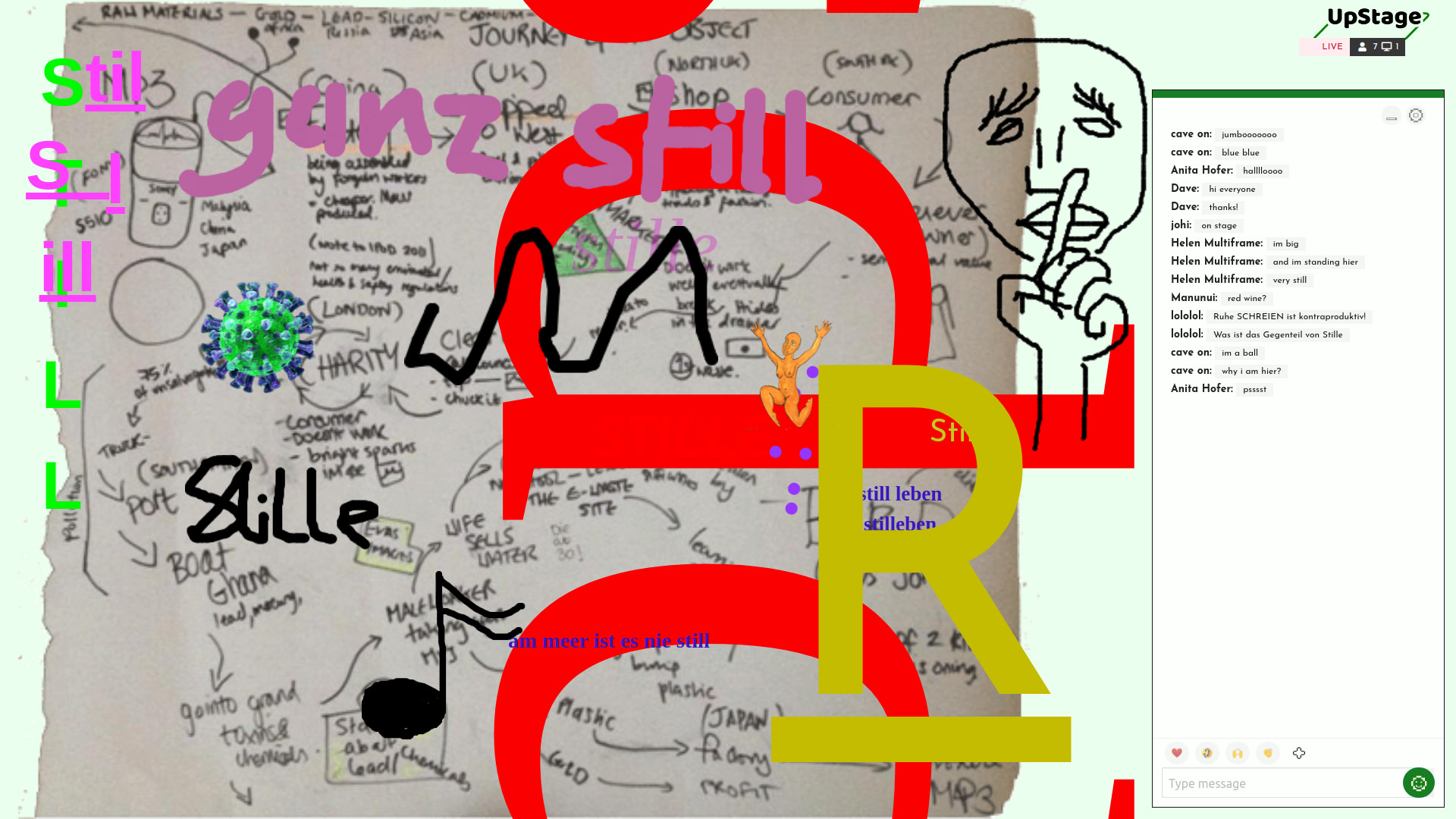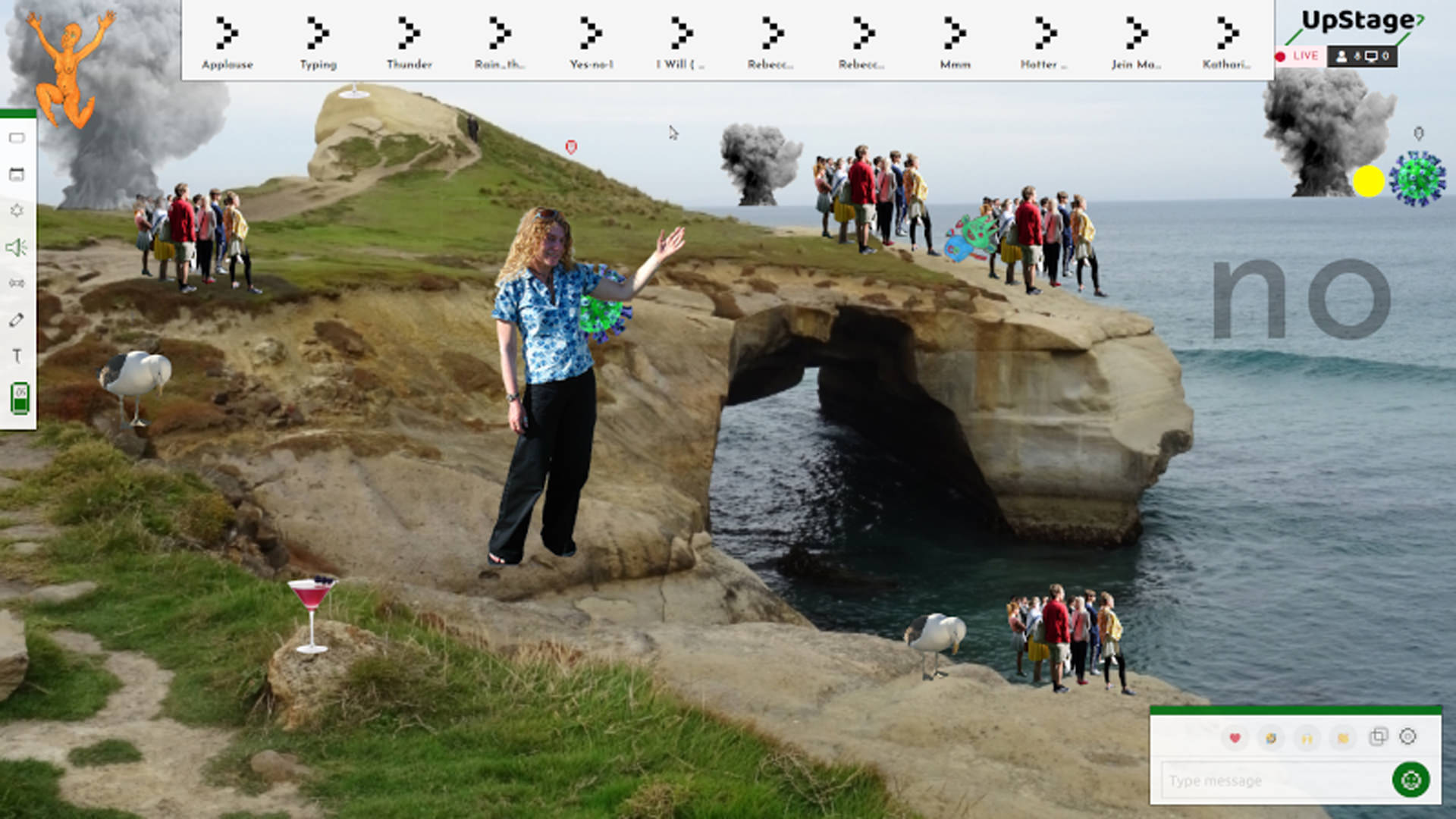 Create and present cyberformance using UpStage
UpStage is an online venue for cyberformance (live online performance). Remote players collaborate in real time, using all kinds of digital media including images, animations, audio-visual streams, live text, live drawing and more, to present live performances for online or hybrid online/proximal audiences.
This workshop will introduce the platform and its tools, and give an introduction to devising and performing online. No previous experience or special technical skills are required – just a web browser and internet connection.
DATE: 9 June 2021
UK TIME: 9:00 UK time – find your local time
COST: 5 / 10 / 15 euro or pay what you can. 
DURATION: 90min
MAXIMUM PARTICIPANTS: 12
LOCATION: UpStage – you will receive an email with the UpStage link once you have booked in.
LANGUAGE: English
Helen Varley Jamieson is a pioneer in the field of cyberformance (live online performance) and is one of the founders of UpStage.
VIcki Smith is a multi-disciplinary artist creating participatory works with a local global environmental focus. She is a co founder of UpStage.