P

r

a

y

e

r

s

o

f

S

h

a

m

a

n

-

I

n

v

o

k

i

n

g

H

e

a

l

i

n

g

G

o

d

d

e

s

s
Friday

25

June

2021

◊

UK

TIME:

2:30am

◊

LOCATION:

Zoom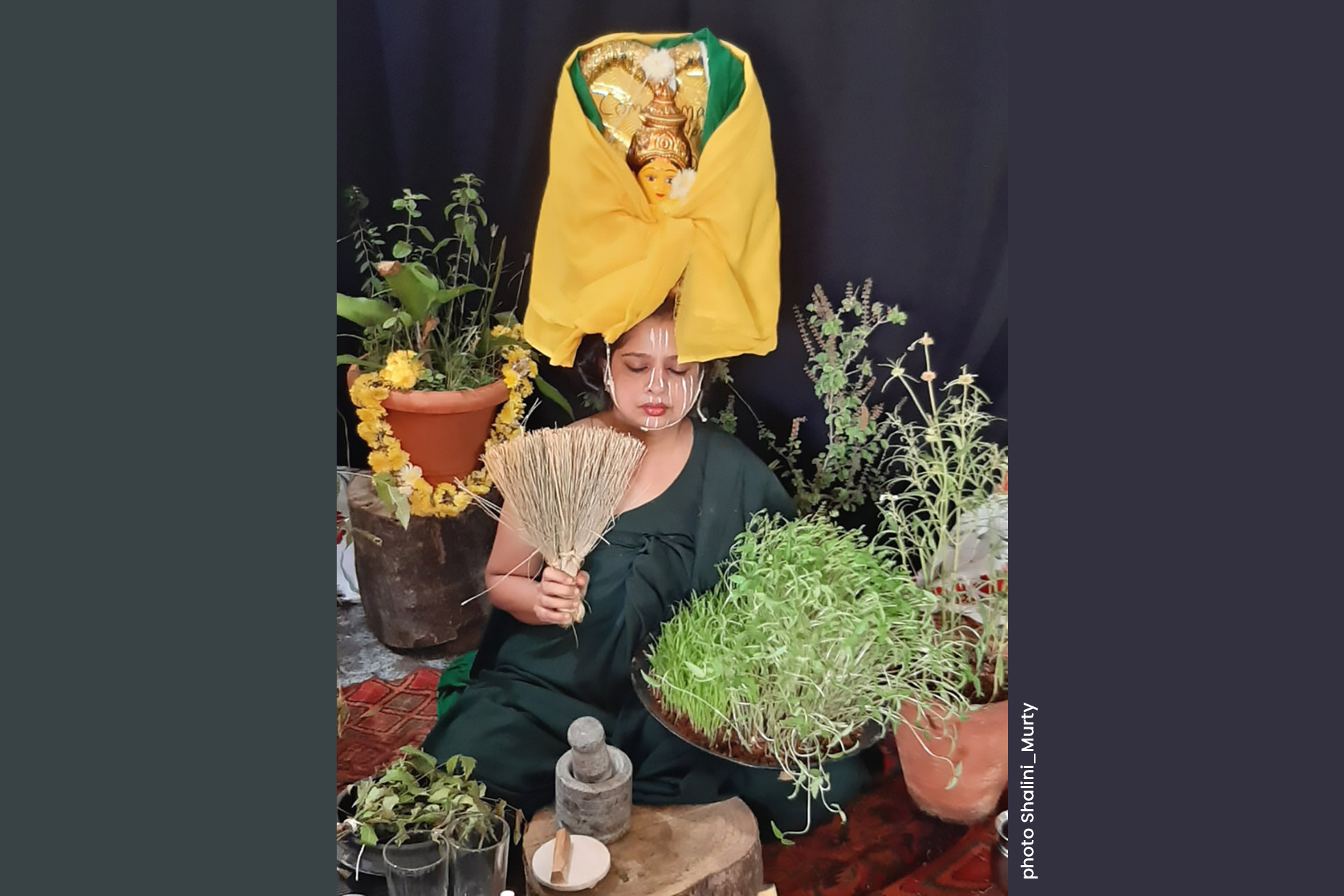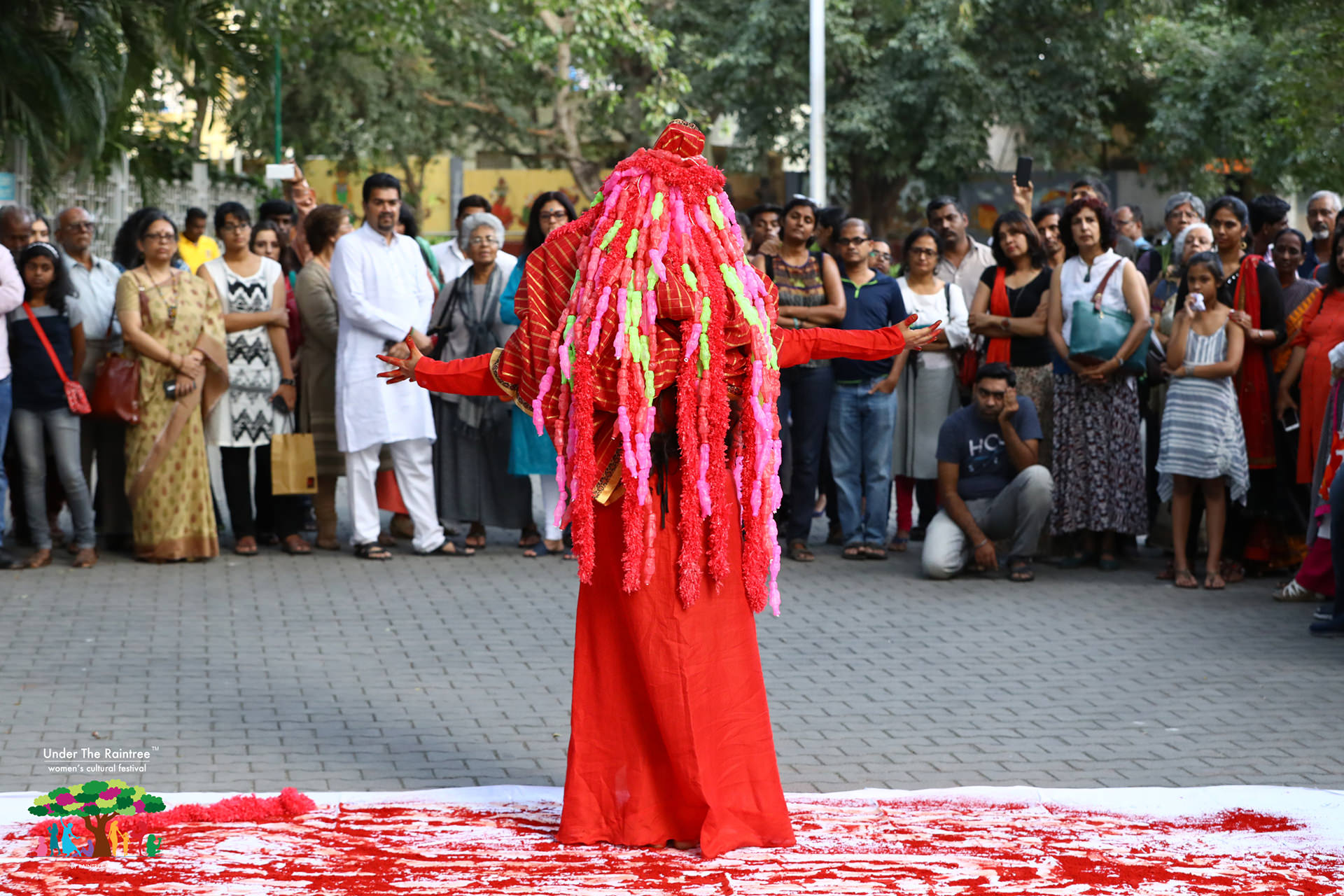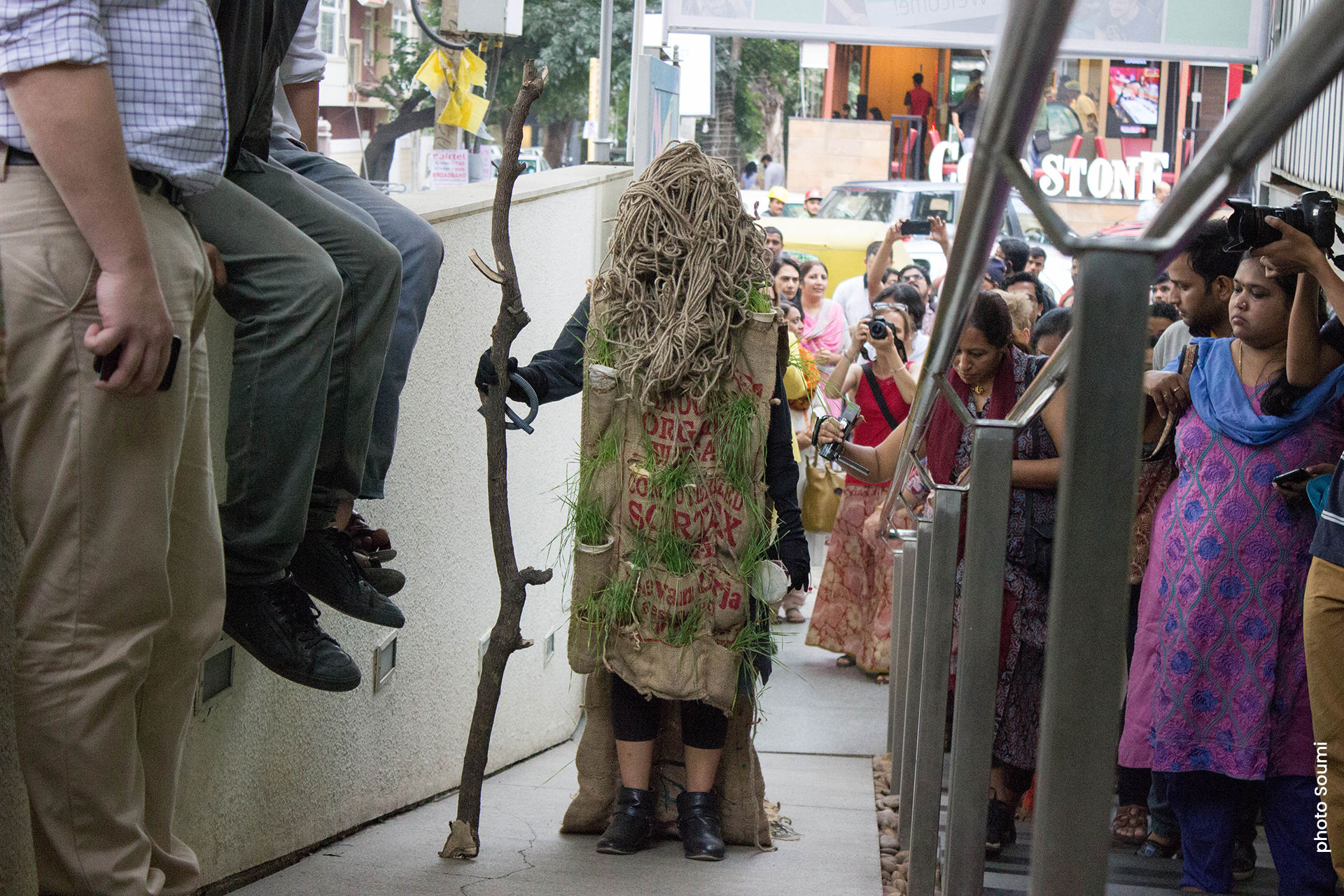 Prayer of a Shaman is a performance shamanistic ritual act. It establishes an image of the pandemic goddess who is a healer. The performer attempts to embody the body through a ritual into the goddess of a pandemic. The performer body facilitates transmuting the message to the goddess and in the process becoming goddess itself. The healing is done through various herbal plants. Usually my performances deal with my audience through one to one interaction since every individual has their own psychological and emotional and physical concerns. My work is inspired by reference of goddess image from cultural roots but not directly portrayed, it just hints to the reference of my cultural roots.
DATE: Friday 25 June 2021
UK TIME: 2:30am – find your local time
DURATION: 20min
LOCATION: Zoom – you will receive an email with the zoom link once you have booked in.
Dimple B Shah is a practicing multidisciplinary artist from Bangalore. She studied at MS University, Baroda. Her art practice has developed in painting, printmaking, installation and performance art. She has practiced live performance art for 20 years and widely performed in International festivals and biennales including in Zurich, Paris, Munich, Gothenburg, Lagos, Colombo, Dhaka and many places in India.
2020 has been a most depressing and traumatic year. The Pandemic period due to Covid19 has taken a toll all over the world – almost half a year is gone in lockdown. Bangalore is one of the fastest growing danger cities and I am presently in a containment zone with 6 active cases in my lane. Bangalore has the fastest doubling rate compared to other cities, with no beds in hospital, every lane and corner affected and 3000 home-quarantined Covid patients. This year has been a year of fear and home isolation, most of the time spent in the four walls of our home. I have not gone out since March. This is
traumatic and psychologically we are confronting many things at the same time – on one side disease and the fear of corona virus, and on the other side job survival as an artist. It been very tough without much support from the government, especially in India.
This set of work was created during home isolation.
Performances During Lockdown July –March 2020