C

h

r

i

s

t

i

n

a

P

a

p

a

g

i

a

n

n

o

u

l

i

&

E

-

T

h

e

a

t

r

e
Saturday

26

June

2021

◊

UK

TIME:

20:00

◊

LOCATION:

UpStage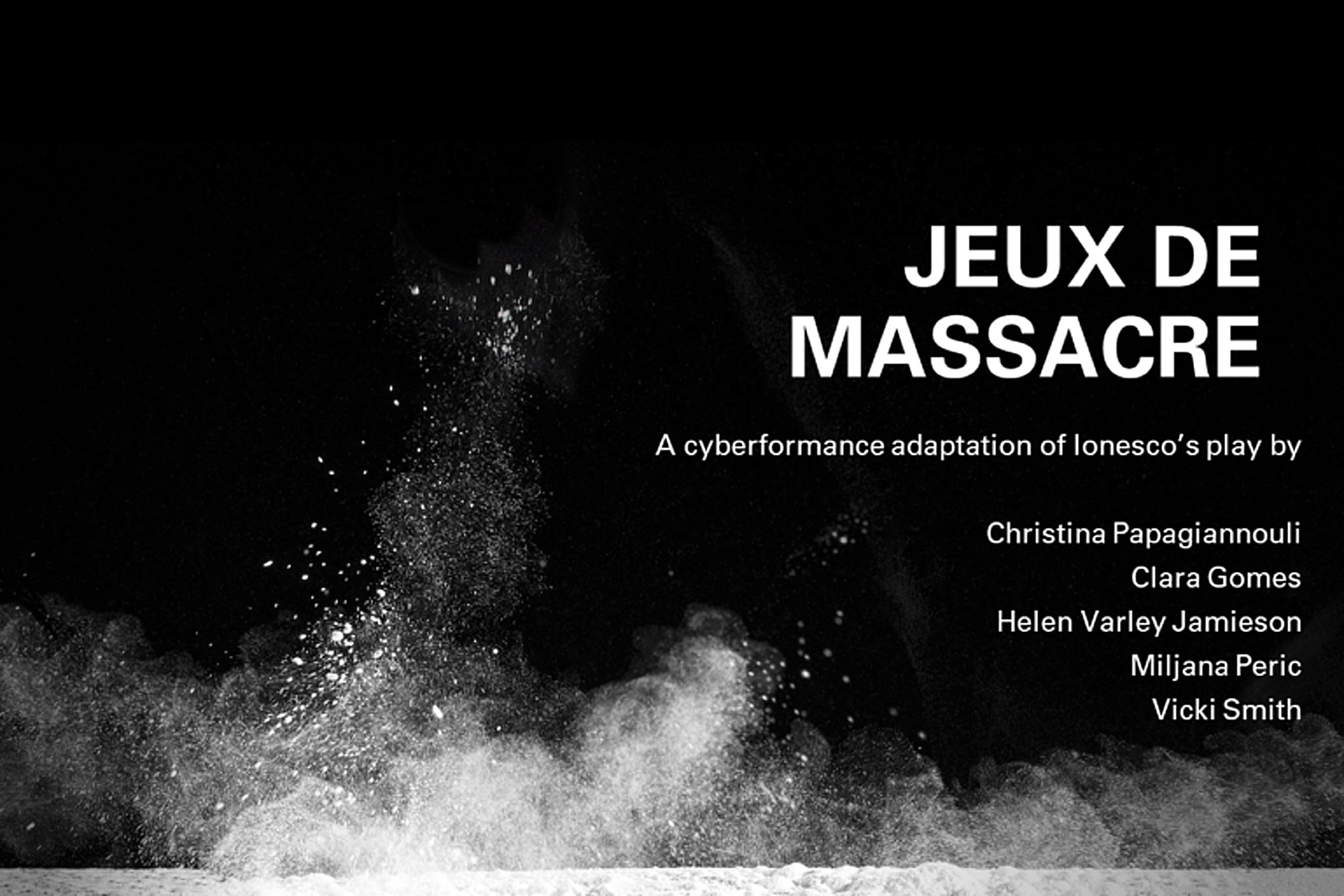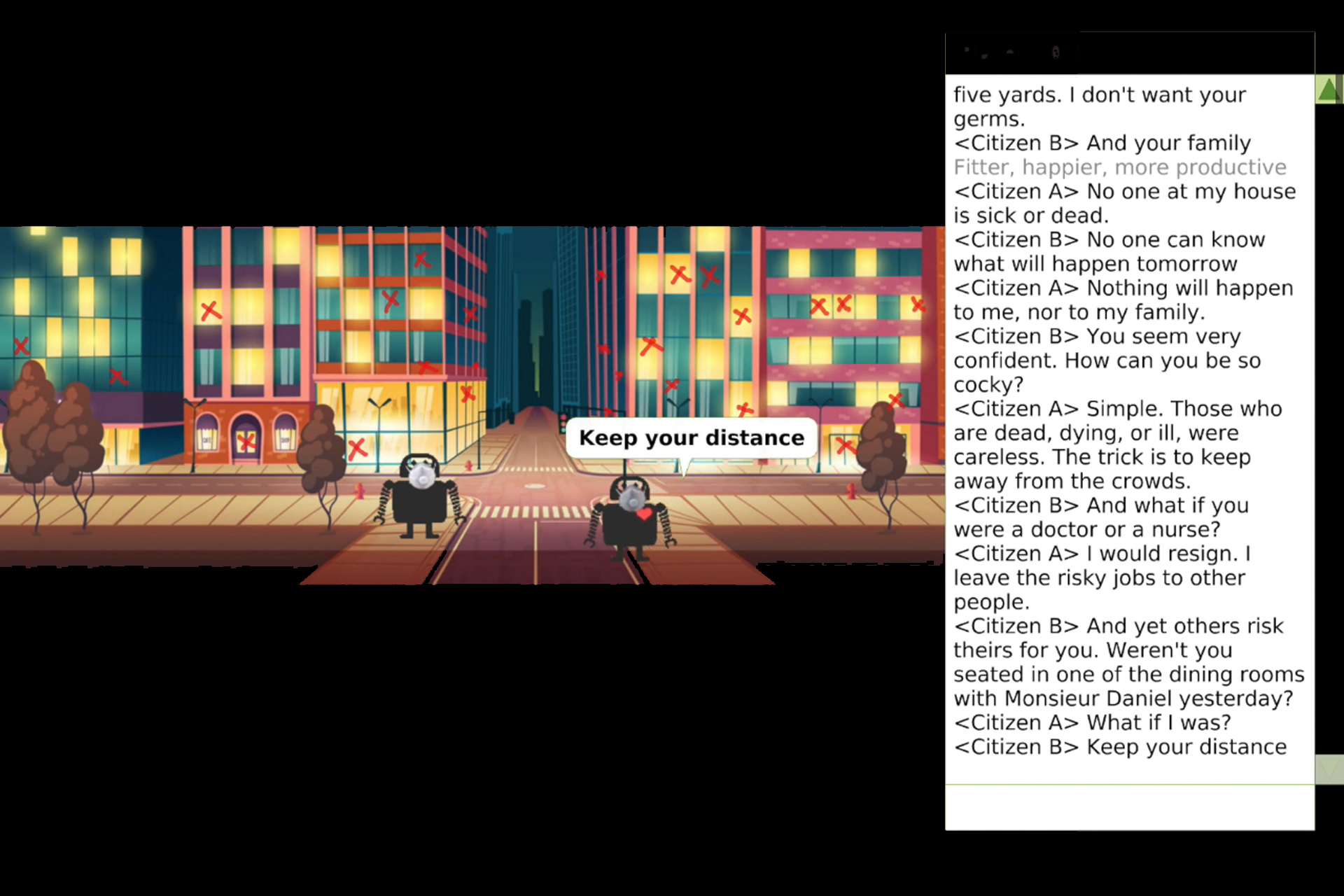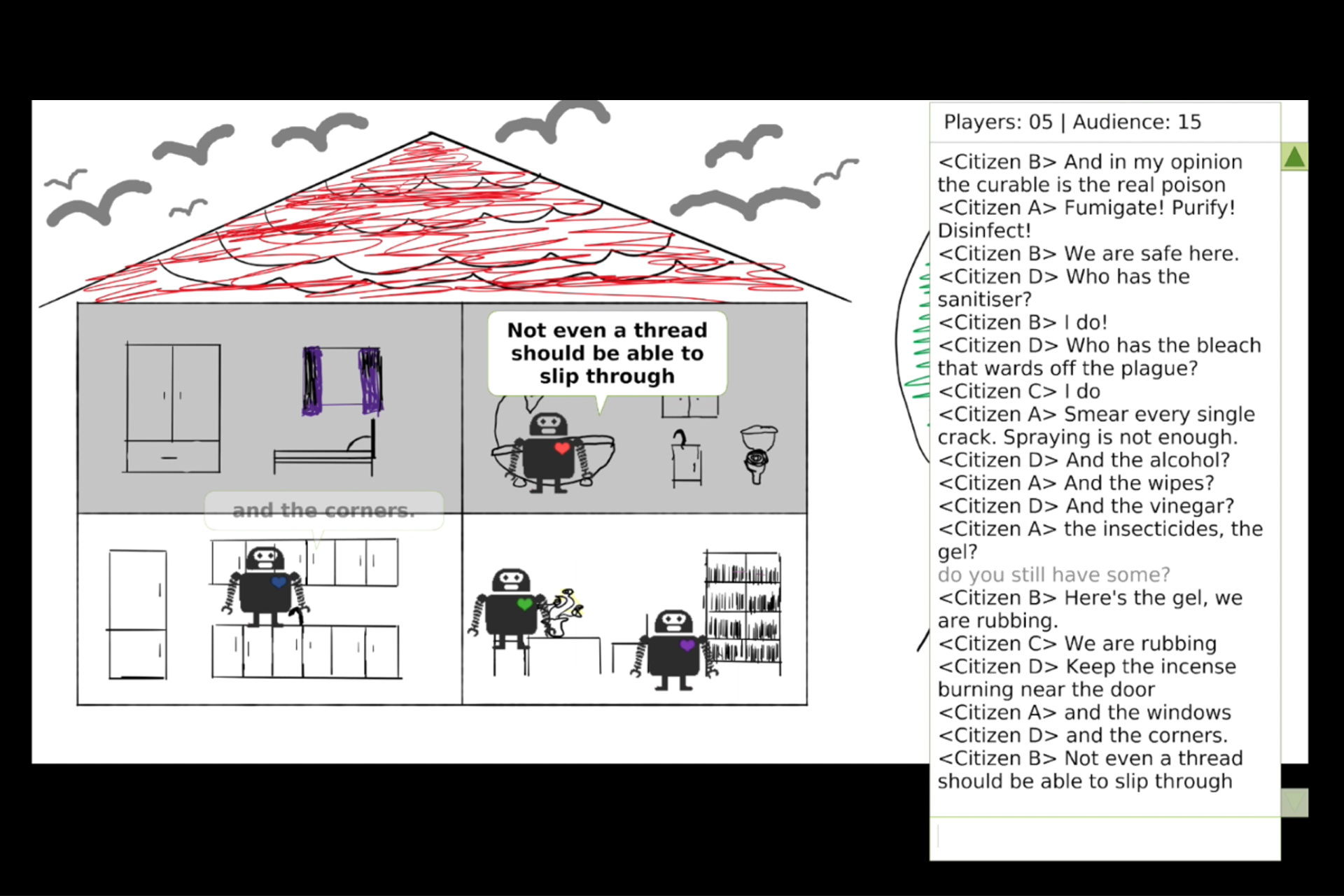 In 1970, absurdist playwright Eugene Ionesco wrote Jeux de Massacre (known in English as The Killing Game or Here Comes a Chopper) – a dark comedy in which the plague ravages a small town and everyone dies. As a new pandemic overwhelms the globe and people rush to isolation and internet communication, it seems appropriate and timely to 'translate' this work from the stage to cyberspace. The UpStage v3 platform allowed us to collaborate remotely and adapt the play for the internet.
This work-in-progress performance re-adapts the play for the new Upstage platform, which will be launched in October 2021.
DATE: Saturday 26 June 2021
UK TIME: 20:00 – find your local time
DURATION: 30min
LOCATION: UpStage – you will receive an email with the link once you have booked in.
LANGUAGE: English
During the first lockdown, Christina Papagiannouli (UK/Greece) teamed up with Clara Gomes (Portugal), Helen Varley Jamieson (Germany/Aotearoa NZ), Miljana Perić (Serbia) and Vicki Smith (Aotearoa NZ) to work on Jeux de Massacre cyberformance as a creative and playful escape from the exceptional world circumstances of the pandemic.